Binge Box Collection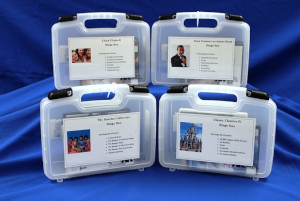 Circulation paramenters:
Binge Boxes circulate for 21 days.
One Binge box per adult or YA library card.
Recommended for adults, teens, and families
$2.00 per day overdue fine
Binge Boxes are perfect for people who love movies! Each Binge Box contains 6 movies for a spectacular movie watching experience! Enjoy films by famous directors, or starring favorite actors. You will find themed Binge Boxes, such as Classic Westerns, Detective Noir, French Cinema, Ballet, Classic Monsters, Disney Classics and many more.
To view a list of Binge Boxes or place a reserve, check here. To print the complete list, click here. Our collection will be growing, so check back!
So, grab a Binge Box, gather your friends and family, and enjoy the magic of movies!!