Health Insurance Marketplace information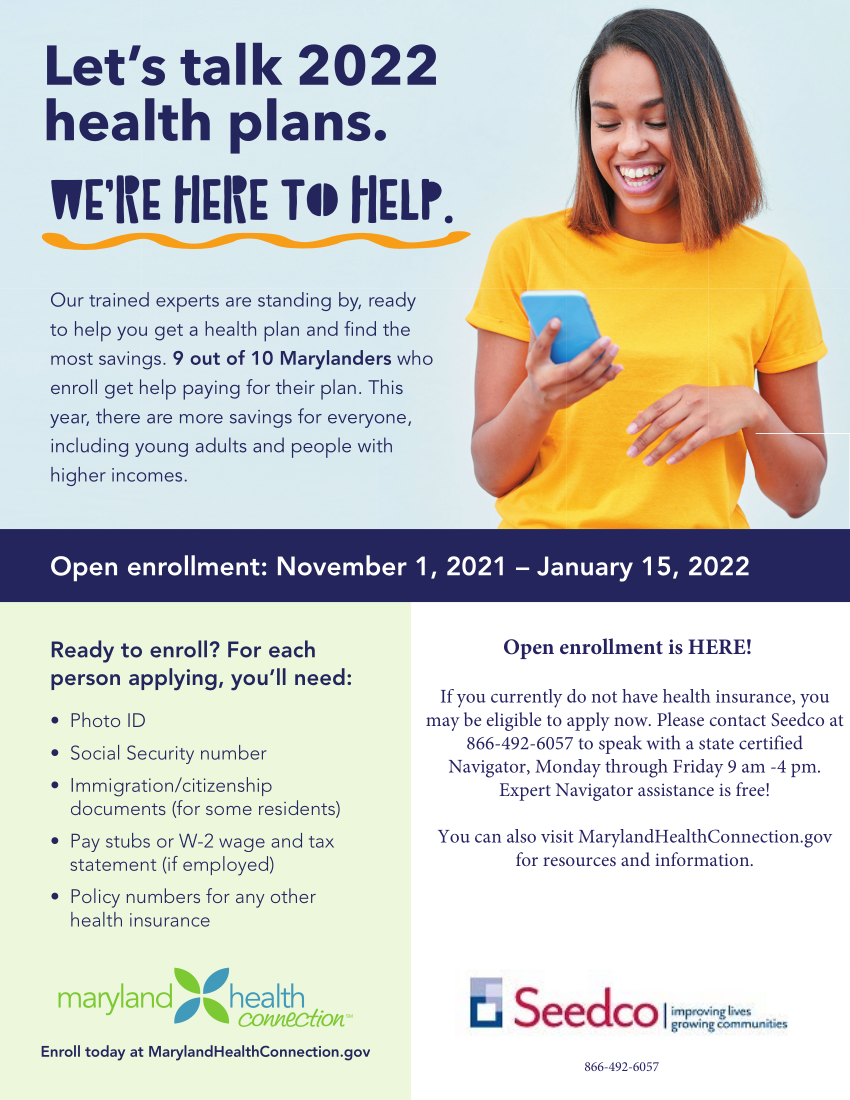 More Savings For More Marylanders
If you are uninsured, it's worth checking out your health plan options – there are now new, bigger savings. Even if you looked earlier this year, come back because the new savings started April 1.
If you received unemployment at any time in 2021, even if it is just a week, you can get a health plan for as low as $1 a month and get savings on other health care costs.
If you didn't qualify for savings before you should take another look because, for the first time, there are savings available for higher-income individuals and families.
Seedco's Navigators are working remotely and available to provide assistance over the telephone. Call the Seedco Hot Line at 866-492-6057, Monday through Friday, 9:00 am-4:00 pm to speak with a Navigator, or Visit MarylandHealthConnection.gov or download the free "Enroll MHC" mobile app."

The online application is available daily from 6 a.m. to 11 p.m.

Is Coronavirus testing covered under a Maryland Health Connection plan or Medicaid?

Yes. Health insurance companies are required to waive cost-sharing, including lab fees, co-payments, coinsurance, and deductibles for any visit to test for coronavirus at a doctor's office, urgent care center, or emergency room.

What do I need to apply?

Have these items ready when you apply.

We encourage all residents to closely follow the Centers for Disease Control and Prevention (CDC) and the Maryland Department of Health (MDH) for all health-related coronavirus questions.