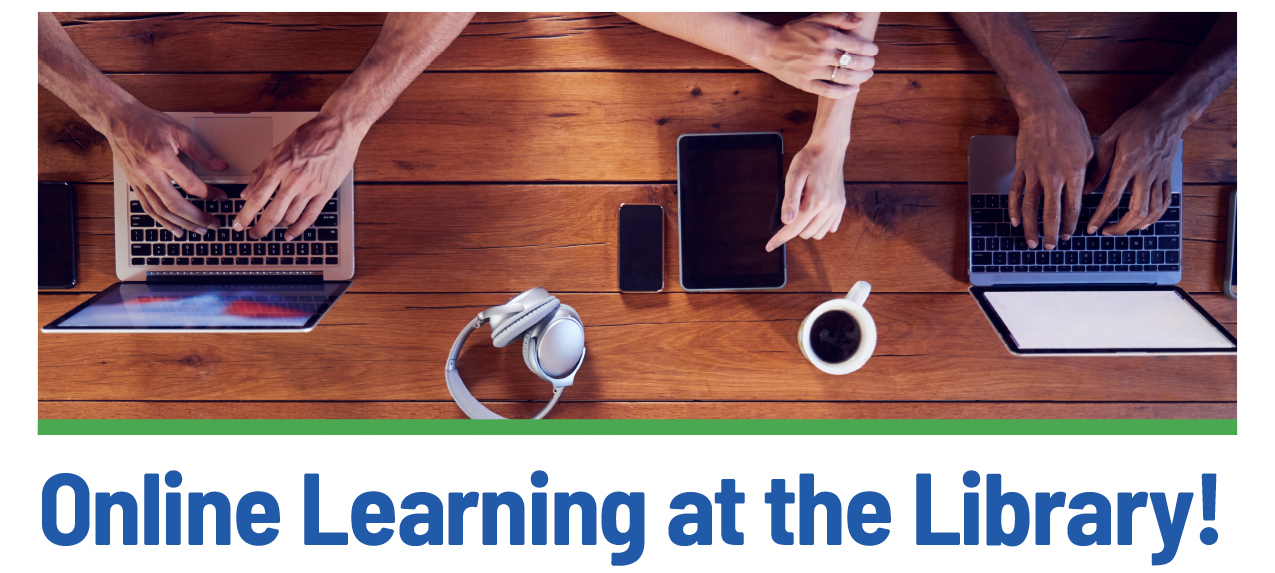 Online tutoring, courses, training and education


New! Scholastic Teachables ▸
An online database of tens of thousands of searchable, printable educational resources for all subjects in grades PreK–6.

Mango Languages ▸
Mango Languages is an online language-learning system that can help you learn languages like Spanish, French, Japanese, Brazilian Portuguese, German, and more.

LinkedIn Learning, formerly Lynda.com ▸
4,000+ online video tutorials ranging from technology to business strategy and more.

Cisco Networking Academy ▸
An IT skills and career-building program that offers a comprehensive online learning experience.
At-Home Learning ▸
In support of students, teachers, and parents facing school closures during this public health emergency, the region's three public TV stations, MPT, WETA and WHUT have partnered to develop this content.

Adult Learning Center from Brainfuse: Connect. Learn. Succeed. ▸
Whether you are going back to school, need to brush up on skills, or changing careers, the Adult Learning Center can help!

Gale Courses ▸
Instructor-led, six week courses in hundreds of topics. Free with your library card!

Learning Express Library ▸
An interactive test preparation site for both academic and career exams. Includes GED and U.S. citizenship exam prep.

Rosetta Stone ▸
Online language learning for 30 languages with 50 hours of foundational instruction.
Additional Web Resources Offering Video Tutorials & Classes
DigitalLearn.org ▸ Sponsored by the Public Library Association and the Institute of Museum and Library Services.
Driving-Test.org ▸ is partnering with the library to provide free DMV practice tests to prepare for taking the Maryland driver permit tests.
Excel Easy ▸ offers free tutorials on Excel including an Introduction, Basics, Functions, Data Analysis, and VBA.
The Goodwill Learn Free ▸ site has over 750+ free, self-paced online classes in many subject areas including technology, reading, math, and Microsoft Office.
Techboomers.com ▸ is a free educational website that teaches older adults and other inexperienced internet users with basic computer skills about websites that can help improve their quality of life.