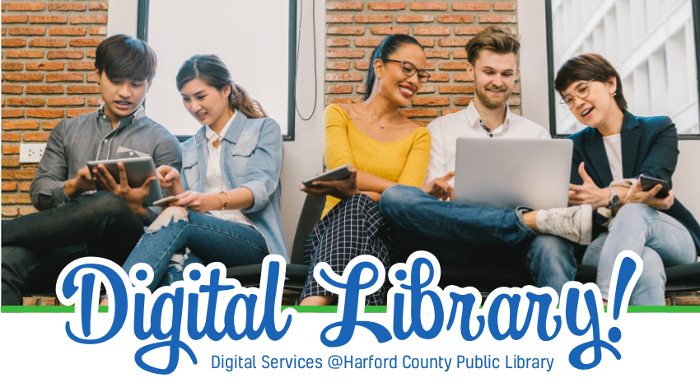 ▸ Free night at the opera
A different Met Opera performance begins streaming at 7:30 pm each evening and will remain available for 20 hours. Settle in and enjoy!
▸ Harry Potter at Home
Cast a Banishing Charm on boredom! Experience magical craft videos, fun articles, quizzes, puzzles, special contributions from Bloomsbury and Scholastic, and much more from the wizarding world of Harry Potter!
▸ National Parks of the United States
How about a digital hike with Google Earth where you'll be taken away with a series of interactive photos and views of each park's most magnificent trails and views.
▸ Library of Congress Film registry
Films available online through the Library of Congress
▸ Longwood Gardens
Longwood Gardens "Our Gardens Your Home" is designed to keep you connected to your favorite garden in a different way through stunning imagery and video of what's in bloom, engaging online classes and activities for all ages.
▸ Talking About Race
The Smithsonian's National Museum of African American History and Culture today launched Talking About Race, a new online portal designed to help individuals, families, and communities talk about racism, racial identity and the way these forces shape every aspect of society, from the economy and politics to the broader American culture.
▸ Free virtual museum tours
Google Arts & Culture takes you to hundreds of museums around the world! Experience these amazing museum collections without leaving the comfort of your home!
▸ Tiny Desk Concerts
Intimate video performances, recorded live at the desk of NPR's 'All Things Considered' host, Bob Boilen in his Washington DC office. Let the music move you!
▸ Best of the National Book Festival
Each weekday, the Library of Congress will feature an author appearance from the past 20 years of the National Book Festival on the National Book Festival blog. Mondays-topical nonfiction; Tuesday: poetry or literary fiction; Wednesday: history, biography, memoir; Thursday: popular fiction; and Friday: children and teen authors.
▸ New York Botanical Garden
Explore the New York Botanical Garden… their virtual gates are wide open for you to explore videos, plant guides, virtual events, recipes for kids, and so much more.
▸ Brandywine at Home
The Brandywine Conservancy & Museum of Art has put together engaging virtual content featuring 'tours' of their collection and special exhibitions; at-home art activities for all ages; calming nature videos from their trails and preserves; informative blogs and conservation resources; recipes from the Millstone Café; and more.

Find more digital products on the Online Learning page! Some of these include Rosetta Stone, Gale Courses, Safari Books, Learning Express Library, HelpNow by Brainfuse and Driving-Test.org
A few non-library sources for free downloadable eBooks and audiobooks.
Visitors to the National Screening Room have a front row seat to sample the nation's cinematic history in all of its forms. The films range from fiction and non-fiction to home movies and social life and customs to newsreels and actualities, covering a period of more than a hundred years, from 1890-1999.

The Internet Archive (archive.org) is a 501(c)(3) non-profit that was founded to build an Internet library, with the purpose of offering permanent access for researchers, historians, and scholars to historical collections that exist in digital format.

Founded in 1996, the Internet Archive has an historical web collection (the Wayback Machine) of over 150 billion web pages, about 240,000 movies, over 500,000 audio items (including over 70,000 live concerts), over 1,800,000 texts, 1600 education items, and over 30,000 software items. And we're growing bigger every day!
Open Culture: the Best Free Cultural and Educational Media on the Web
Open Culture brings together high-quality cultural & educational media for the worldwide lifelong learning community. Founded in 2006, the lead editor is the Director and Associate Dean of Stanford's Continuing Studies Program.
Open Culture has links to 500+ quality films that can be watched online. The collection is divided into the following categories: Comedy and Drama; Film Noir, Horror and Hitchcock; Westerns and John Wayne; Silent Films; Documentaries and Animation.

AAPB: American Archive of Public Broadcasting
A collaboration of the Library of Congress and WGBH in Boston, this site preserves the most significant public television and radio programs of the past 60 years.
Music Resources
Last FM
http://www.last.fm/

Last.fm is a music discovery service that gives you personalized recommendations based on the music you listen to.
National Jukebox: Historical Recordings from the Library of Congress
http://www.loc.gov/jukebox/

At launch, the Jukebox includes more than 10,000 recordings made by the Victor Talking Machine Company between 1901 and 1925. Jukebox content will be increased regularly, with additional Victor recordings and acoustically recorded titles made by other Sony-owned U.S. labels, including Columbia, OKeh, and others.