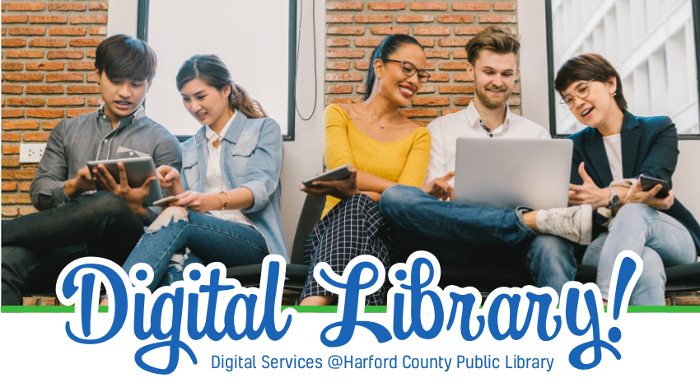 Find more digital products on the Online Learning page! Some of these include Rosetta Stone, Gale Courses, Safari Books, Learning Express Library, HelpNow by Brainfuse and Driving-Test.org
The Internet Archive (archive.org) is a 501(c)(3) non-profit that was founded to build an Internet library, with the purpose of offering permanent access for researchers, historians, and scholars to historical collections that exist in digital format.

Founded in 1996, the Internet Archive has an historical web collection (the Wayback Machine) of over 150 billion web pages, about 240,000 movies, over 500,000 audio items (including over 70,000 live concerts), over 1,800,000 texts, 1600 education items, and over 30,000 software items. And we're growing bigger every day!
A few non-library sources for free downloadable eBooks and audiobooks.
Open Culture: the Best Free Cultural and Educational Media on the Web
Open Culture brings together high-quality cultural & educational media for the worldwide lifelong learning community. Founded in 2006, the lead editor is the Director and Associate Dean of Stanford's Continuing Studies Program.
Open Culture has links to 500+ quality films that can be watched online. The collection is divided into the following categories: Comedy and Drama; Film Noir, Horror and Hitchcock; Westerns and John Wayne; Silent Films; Documentaries and Animation.
Music Resources
Last FM
http://www.last.fm/

Last.fm is a music discovery service that gives you personalized recommendations based on the music you listen to.
National Jukebox: Historical Recordings from the Library of Congress
http://www.loc.gov/jukebox/

At launch, the Jukebox includes more than 10,000 recordings made by the Victor Talking Machine Company between 1901 and 1925. Jukebox content will be increased regularly, with additional Victor recordings and acoustically recorded titles made by other Sony-owned U.S. labels, including Columbia, OKeh, and others.