Genealogy
New!
Distributed by ProQuest, Fold3 Library Edition by Ancestry provides convenient access to a growing collection of US military records, including the stories, photos, and personal documents of the men and women who served. It contains millions of records from world-class archives, many of which are exclusively available on Fold3.
New!
Newspapers.com Library Edition is an extensive online database of 4,000+ historical newspapers from the early 1700s into the 2000s. Distributed by ProQuest into libraries, it contains a diverse blend of well-known regional and local newspapers in the U.S. and other countries.

FamilySearch is the world's largest repository of free genealogical records and manages the Family History Library in Salt Lake City, Utah.

Harford County Public Library is an affiliate library for FamilySearch, and researchers will have access to millions of restricted FamilySearch digital images that were previously limited to viewing only in family history centers. This includes exclusive access to approximately 25% of the 1.5+ million rolls of microfilm already converted to digital images.
Access to this enhanced digital content is available ONLY in the Bel Air Branch using public library computers there. There is no remote access for in-home use.
Click here
for Family Search resources.
The Silent Sentinels of Aberdeen Proving Ground is a compilation of three volumes of Cemetary Grave Markers of the Military and Private cemeteries at Aberdeen Proving Ground, Aberdeen, Maryland.
Premium eResources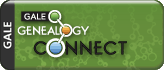 Designed specifically to empower researchers to enrich their histories and reveal the stories behind their family trees, Gale Genealogy Connect instructs users in proper research methods, helping you organize and define goals to build the best possible family tree. Gale Genealogy Connect, an ideal complement to fact/people-based genealogy sources, features a wide range of comprehensive references and is powered by authoritative information from Genealogical.com – the parent company of Genealogical Publishing and Clearfield Company, leading publishers of works on genealogy and family history. These unique references – available for the first time in a fully searchable format online 24/7 – cover such topics as genealogy best practices; research methods and sources; immigration; colonial and revolutionary ancestry; and much more.

The library offers the following collections:

Gale Genealogy Connect: Essentials — Essential books show you how to define goals and conduct research using census records and immigration records.

Gale Genealogy Connect: Colonial & Revolutionary — Colonial and Revolutionary titles fill in details prior to the first census of 1790. They focus on early settlements, soldiers, courthouse records, bible records and westward migrations.

Gale Genealogy Connect: Immigration — This collection makes vast records accessible, identifying immigrants of every background: The original Pennsylvania German immigrants, the Huguenots of New York and South Carolina, and Irish immigrants, fleeing the Great Famine.
Genealogy Connect Search Tip Guide
Some users have recently been experiencing technical issues when using Ancestry.com. We're currently undertaking a series of planned system enhancements that may result in intermittent site issues through Thursday, May 31, 2018. Once complete, they will improve site performance and enable more records, more hints, and more connections, making the platform even more valuable for our community. Please know that your data is safe with us. All the work you have done on your trees will be preserved even if you are experiencing some difficulties as the result of this upgrade. We appreciate how frustrating this has been and thank you very much for bearing with us during this period.
(Only available inside a library branch)
The number one source for online family history records and genealogy research includes census, military, church, and immigration records as well as many other genealogy research sources. The database also includes slave narratives, newspapers, directories, and tips on how to begin genealogy research.
Historical U.S. Newspapers from Proquest is the definitive newspaper digital archive offering full-text and full-image articles for significant newspapers dating back to the 18th century. Researchers interested in history, genealogy and culture can travel digitally back through the centuries to be an eyewitness to history. Includes the Baltimore Sun and the Washington Post.
---
Harford County Public Library's Print Genealogy Collection
The major part of this collection is housed in the Maryland Room of the Bel Air Branch (with introductory materials in the other branches). This is primarily a Reference Collection and must be used in the library. The emphasis of this collection is on Maryland and local history and access to various genealogical resources.
---
Recommended Websites
Sponsored jointly by the Library of Congress and the National Endowment for the Humanities. Search America's newspapers and select pages from 1789-1924 or use the U.S. newspaper directory to find information about American newspapers published between 1690-present.
One of the most popular and acclaimed sites on the Internet offers thousands of links which are categorized and cross referenced in over 100 categories.
Digital Maryland(previously Maryland Digital Cultural Heritage or MDCH), is a collaborative, statewide digitization program headquartered at the Enoch Pratt Free Library/State Library Resource Center in Baltimore. Its mission is to facilitate the digitization and digital exhibition of the historical and cultural documents, images, audio and video held by Maryland institutions.
"Ellis Island" is a searchable database of 22 million ship passenger records of those immigrants entering the U.S. through Ellis and the Port of New York, 1892-1924.
The Historic Maryland Newspapers Project is an ongoing effort to digitize Maryland's newspapers and make them accessible for free on the Library of Congress' Chronicling America website. Our project is funded by the National Endowment for the Humanities' (NEH) National Digital Newspaper Program (NDNP) grants. As part of the program, we adhere to NDNP standards for title selection and digitization.

Since being awarded our first NDNP grant in 2012, we have digitized 107,414 pages from Baltimore, Hagerstown, and Cumberland newspapers. In 2014 we were awarded a second NDNP grant to digitize approximately 104,000 pages of Maryland newsprint through August 2016, with the goal of broader geographic representation. The third NDNP grant to digitize 100,000 pages was awarded in 2016, with the goal of representing additional diverse communities--political minority groups, labor groups, the Polish community in Baltimore, and strengthening geographic representation in western and southern Maryland.
From the Researcher & Reference Services Division of the Library Of Congress, this site provides information on using the Library's reading rooms, information on genealogical materials available, bibliographies and guides, and links to digital collections.
"ROOTS-L is a mailing list for people who are interested in any or all aspects of genealogy, anywhere in the world." In addition to the mailing list, there are links to other history resources. The site is arranged by state.
Mainly a surname database with hundreds of thousands of names to search for free where one can correspond with others researching the same surname. There are many other links. This site partners with Ancestry.com.
In 2017, the Library of Congress (LC) made available approximately 25,000 Sanborn Fire Insurance Maps. These detailed historical documents contain information such as street names, building materials, and property boundaries and are a boon to genealogists, historians, urban planners, and many others. LC will continue to add maps every month until 2020.
Slave Biographies, sponsored by Michigan State University Department of History, is an open access data repository of information on the identities of enslaved people in the Atlantic World. The website includes resources of multiple slave datasets available online for additional research.
This database is the latest step by the Virginia Historical Society to increase access to its varied collections relating to Virginians of African descent. Since its founding in 1831, the VHS has collected unpublished manuscripts, a collection that now numbers more than 8 million processed items.
A volunteer-maintained site which contains links to Internet websites for genealogical research. The state-based links are comprehensive and particularly useful. It also includes general history links as well.
This website contains information on how to obtain birth, marriage, divorce, and death records from all states. It also includes websites with information on how to obtain foreign vital records.
---
Maryland Genealogy Resources
Lists books, journals, and web sites that assist in doing genealogical research and highlights some of the specialized sources available at Enoch Pratt State Library Resources Center.
An subject index to the multivolume Harford Historical Bulletin (published by the Harford County Historical Society) provides a tool to researchers looking for people, places and events important to the history of Harford County. Copies of the individual issues are owned by the library.
The Maryland Historical Society's H. Furlong Baldwin Library provides access to some of the nation's most extensive and important historical resources. The library provides online access to over 6,000 photos and other detailed finding aids.
Maryland's historical agency and central depository of government records of permanent value contains records that date from 1634 to the 1990s.
The Maryland State Archives now has a YouTube channel with "how-to" videos on using the archives. Visit https://www.youtube.com/channel/UCHfsJ4ZyklZTGKWshJDsemw to view the videos. Once there, you should see a red SUBSCRIBE button in the upper right (you may have to be logged in to your Google acocunt, or it may ask you to log in.) If you subscribe, you will be notified every time they post a new video.
The site provides researchers with access to transcribed public domain records such as U.S. Census Schedules, Church, Cemetery, Marriage, etc. for the state of Maryland. Also, links to other pertinent Maryland history sites.