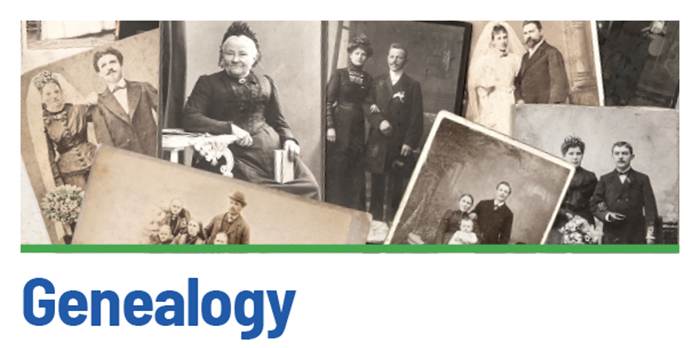 Family Search ▸
World's largest online repository of free genealogical records

Fold3 ▸
U.S. military records, including photos and personal documents
Historical Newspapers ▸
Research national, regional, and local newspapers
Silent Sentinels of Aberdeen Proving Ground ▸
Cemetery grave markers of military and private cemeteries
Harford Living Treasures Oral Histories ▸
Over 300 oral histories of Harford County residents

Ancestry ▸
Online family history records and other genealogy resources
HeritageQuest ▸
Family and local histories designed for public library research
Local and State Resources ▸
Selected web resources for Maryland genealogy research
Recommended Websites ▸
Selected websites for genealogy research
GENEALOGY SCAVENGER HUNT ▸
Explore our Genealogy resources with a librarian created scavenger hunt
Harford County Public Library's Print Genealogy Collection
The major part of this collection is housed in the Maryland Room of the Bel Air Branch (with introductory materials in the other branches). This is primarily a Reference Collection and must be used in the library. The emphasis of this collection is on Maryland and local history and access to various genealogical resources.
Genealogy and History Magazines
Looking for a Genealogy program or discussion group at the library? Click here!