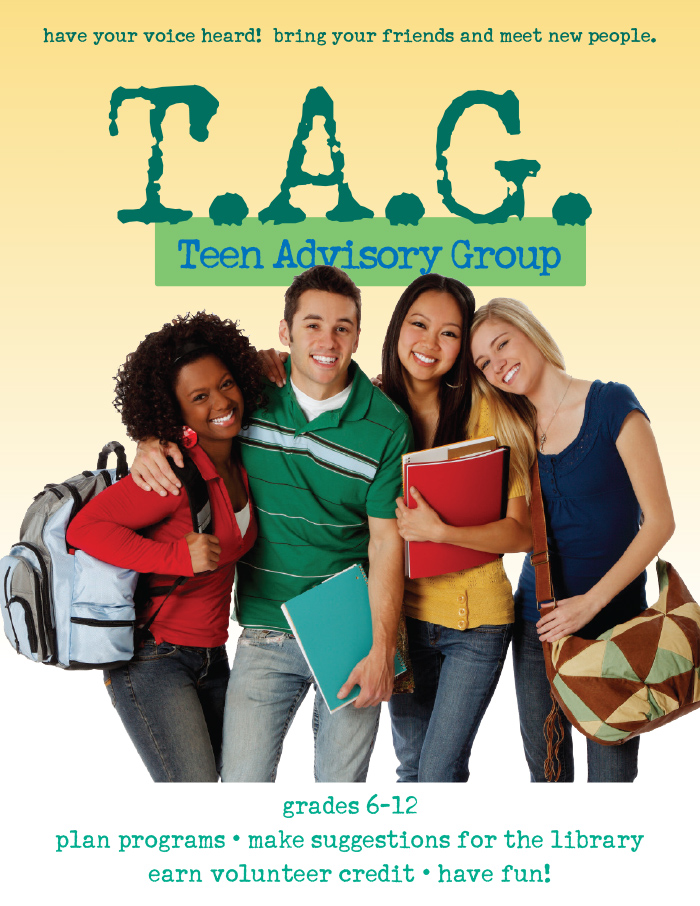 Are you looking for a way to have your voice heard at the library, earn volunteer credit, and have fun? If so, Teen Advisory Group (TAG) might be for you! Students in grades 6-12 are invited to join TAG for monthly meetings where volunteers help plan library programs, decorate the teen area, make suggestions about how the library can better serve teens, and talk about books, movies and music!

TAG is a great way to hang out with friends and meet new people, and you'll earn volunteer credit while having fun!

TAG meetings are currently held at the Aberdeen, Bel Air, Fallston and Whiteford branches.