Articles & Journals
Premium eResources

Flipster offers over 100 popular magazines that are easy to read on your computer or mobile device. Download the Flipster app and browse and checkout magazines all from within the app! Some monthly magazines stay in the app for 7 days and some weekly magazines for 2 days. You may re-download the magazine at any time.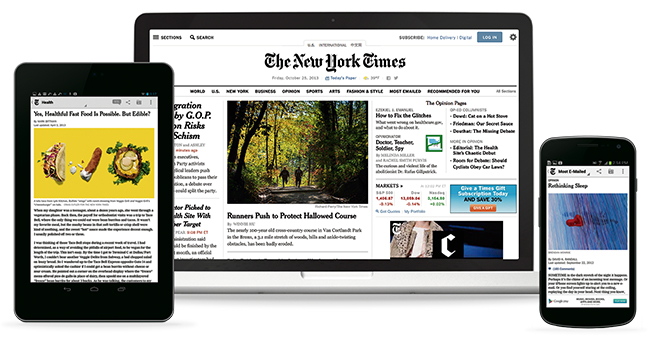 Enjoy Complimentary Access to NYTimes.com
Search current and back issues of Consumer Reports Magazine.
Search hundreds of full-text magazines and newspapers and also link to Flipster Digital Magazines.
Newspapers.com Library Edition is an extensive online database of 4,000+ historical newspapers from the early 1700s into the 2000s. Distributed by ProQuest into libraries, it contains a diverse blend of well-known regional and local newspapers in the U.S. and other countries.
Exclusive access to 85 full-text newspapers from the world-leading news featuring the Baltimore Sun! Some additional notable titles: The New York Times; The Wall Street Journal; The Washington Post; The Boston Globe; The Los Angeles Times; The Chicago Tribune; The Guardian.
Historical U.S. Newspapers from Proquest is the definitive newspaper digital archive offering full-text and full-image articles for significant newspapers dating back to the 18th century. Researchers interested in history, genealogy and culture can travel digitally back through the centuries to be an eyewitness to history. Includes the Baltimore Sun and the Washington Post.
---
Recommended Websites
AAPB: American Archive of Public Broadcasting
A collaboration of the Library of Congress and WGBH in Boston, this site preserves the most significant public television and radio programs of the past 60 years.
Access provided through a partnership between the APS Public Access Program and Harford County Public Library. You must be in the library to access these journals.
APS Journal Homepage
Physical Review Letters (Brief important papers, all topics in physics)
Physical Review A (atomic, molecular, and optical physics)
Physical Review B (condensed matter and materials physics)
Physical Review C (nuclear physics)
Physical Review D (particles, fields, gravitation and cosmology)
Physical Review E (statistical, nonlinear, and soft matter physics)
Physical Review X (all topics of physics)
Physical Review Applied Physics: (applied physics)
Reviews of Modern Physics: (in-depth articles, al topics in physics)
Physical Review Special Topics-Accelerators and Beams
Physical Review Special Topics-Physics Education Research
The APS Journal Archive (back to 1983)
Physics (highlighting significant papers from APS Journals)
Physics Central (educational/informational site for students and the public)
Search the historic newspaper pages from 1860–1922. Users can also find information about newspapers from 1960 to the present.
The site offers free, full text articles from various scientific and scholarly journals.
Provides access to a variety of resources for education issues with over 2000 lesson plans, a knowledge base for popular education questions, and abstracts from the ERIC database.
Search the site to find scholarly information through these various resources: theses, books, abstracts and articles from universities, academic publishers, and even professional societies.
This site provides links to magazine and newspaper websites. Users are able to search for news by type of media, subject, region, and state.
The Historic Maryland Newspapers Project is an ongoing effort to digitize Maryland's newspapers and make them accessible for free on the Library of Congress' Chronicling America website. Our project is funded by the National Endowment for the Humanities' (NEH) National Digital Newspaper Program (NDNP) grants. As part of the program, we adhere to NDNP standards for title selection and digitization.

Since being awarded our first NDNP grant in 2012, we have digitized 107,414 pages from Baltimore, Hagerstown, and Cumberland newspapers. In 2014 we were awarded a second NDNP grant to digitize approximately 104,000 pages of Maryland newsprint through August 2016, with the goal of broader geographic representation. The third NDNP grant to digitize 100,000 pages was awarded in 2016, with the goal of representing additional diverse communities--political minority groups, labor groups, the Polish community in Baltimore, and strengthening geographic representation in western and southern Maryland.
The Internet Public Library provides a collection of newspapers and magazine from the national and international sources.
Find free online magazine articles by browsing the subject categories or doing a keyword search. Users can narrow their search by date and relevancy.
Search the site for Maryland newspapers, from the Aberdeen News to the Worcester Times.
Provides links to a variety of newspapers and radios stations including international, national, and local. You can also search or post want ads from newspapers around the country.