Board Games Collection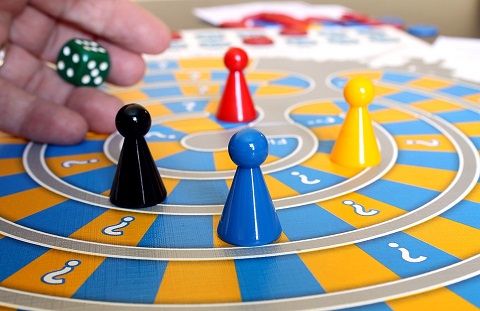 There are many benefits associated with playing board games. They are not just a lot of fun! Board games provide people of all ages with the opportunity to engage without being connected to a mobile device. Board games provide experiences which engage imaginations, spur critical thought and problem-solving skills. They promote a culture of positive interaction and player cooperation, and foster deeper strategic and tactical decision-making skills. Playing board games reinforces critical social and life skills, and encourages face-to-face conversation in an increasingly digital world.

So… check out a board game! Promote literacy, critical thinking skills, provide an interactive experience and have fun playing together!
Harford County Public Library's Board Game Collection
Board games collections are housed in all branches of Harford County Public Library. They can be placed on hold, sent to any branch in the library system and returned to any branch.

View the list of Board Games in the Catalog
Circulation parameters:
Board Games can be requested
Board Games can be checked out for 7 days
One board game per card may be checked out
There is a $2.00 per day late fee
Title List: