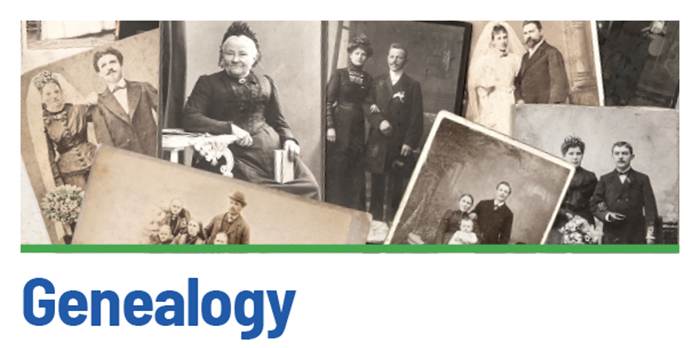 FamilySearch is the world's largest repository of free genealogical records and manages the Family History Library in Salt Lake City, Utah.

Harford County Public Library is an affiliate library for FamilySearch, and researchers will have access to millions of restricted FamilySearch digital images that were previously limited to viewing only in family history centers. This includes exclusive access to approximately 25% of the 1.5+ million rolls of microfilm already converted to digital images.
Access to this enhanced digital content is available ONLY in the Bel Air Branch using public library computers there. There is no remote access for in-home use.
FamilySearch Resources
How to Create an Account with Family Search: Required to Use Database
Search the catalog of genealogical materials (including books, online materials, microfilm, microfiche, and publications).
The FamilySearch Library main search allows users to search historical records by locations, a specific collection, ancestor's names, life events and relationships.
The FamilySearch Wiki is a large, on-line library where users can find thousands of articles and how-to instructions about doing family history. Since this is a wiki Web site, users can add to existing articles or write new ones.
The key life events of billions of people are being preserved and shared through the efforts of thousands of people. Using our online indexing system, volunteers from all around the world are able to quickly and easily transcribe the records-all from the convenience of their homes. The indexes are then posted for free at familysearch.org.
Read interesting article and learn about Family Search resources!