Libby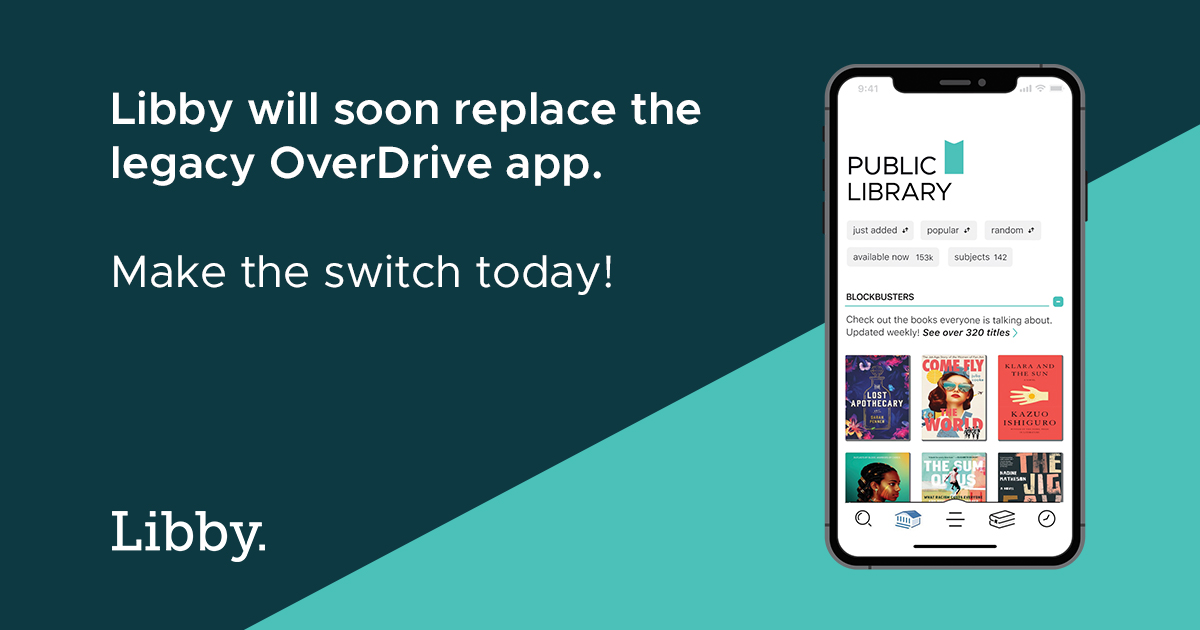 Have you made the switch to the Libby app. It offers the best reading experience for all ages and has the same great content you love in the Overdrive legacy app. Soon the Overdrive app will be discontinued, so we recommend you upgrade to Libby today!

Libby, formerly Overdrive, provides downloadable eBooks, eMagazines, and eAudiobooks for adults, teens, and children.

Libby offers some titles on demand, while others may require holds. Before browsing, please log in with your Harford County Public Library card to see the greatest selection of materials. You will need to log in to place holds or check out material. Users may have ten items checked out and ten items on hold at a time.
Meet Libby
The Libby app is the easiest way to get started with eBooks, eAudiobooks, and eMagazines from your public library!
Install the Libby app from the app store on your Android or iOS device or you can visit libbyapp.com in your favorite internet browser.
In Libby, follow the prompts to find your library and sign in with a valid library card.
Browse your library's collection and borrow titles.
Happy reading!
Libby Help
Please contact your local HCPL branch for assistance at any time.
Amazon Kindle
Libby: Getting Started with the Kindle Fire
Libby: Getting Started with a Kindle eReader
EBooks to Kobo, Nook, etc.
Libby: Using Libby with an eReader
For additional help, please visit Switching from the Overdrive app?