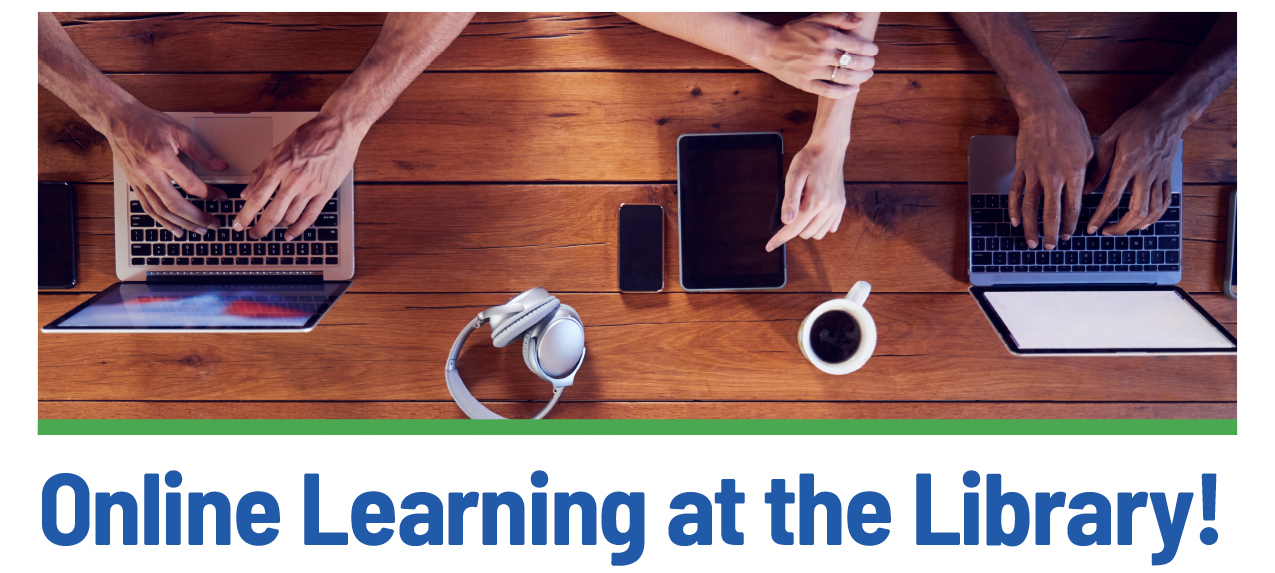 LinkedIn Learning, formerly Lynda.com—a premier online learning resource offering more than 4,000 courses covering technical skills, creative techniques, business strategies, and more—is now available FREE with your library card*.

Once you log into LinkedIn Learning using your library card number and pin, you may want to create a personalized account by entering a name and email address. This account will help manage your course history, playlists, bookmarks, and Certificates of Completion.

Don't have a library card? Click here to apply online.
What does LinkedIn Learning offer?
LinkedIn Learning for Libraries allows you to watch videos in small, easy-to-manage chunks, and to return to the lessons at your convenience.
Course offerings include:
Art, graphic design, and music classes, teaching everything from 3D animation to engineering sound to the Adobe Creative Suite (Photoshop, InDesign, and more)
Help with computer programs, including videos on how to use Microsoft Office
Courses that can help you in your career—everything from public speaking to marketing to dealing with workplace issues
Computer programming, IT management (Windows, Linux, and Mac OS X), and web design
Photography and video… just to name a few.
LinkedIn Learning can be accessed online — from home or at the Library.
To get started learning, click here.