Special Harford County Education Community Mobile HotSpot Collection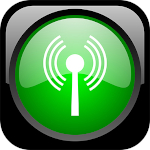 HCPL is proud to support the Harford County education community with this special Mobile HotSpot collection.
Please contact HCPL HotSpot coordinator Raquel Warbington at warbington@hcplonline.org or 410-638-3151, X6328
What is a Mobile HotSpot?
Mobile HotSpots allow you to connect your laptop, smartphone, or other device to the internet. Attend classes and complete your homework, all from home!
Guidelines for Borrowing and Use
Customers must be 18 years of age or older to checkout a Mobile HotSpot.
The customer must have a valid Harford County Public Library Card and to be eligible for a card they must be able to provide a valid Maryland Driver's License, valid Maryland photo ID card, or valid Military ID. We will work closely with the applicant to make it as easy as possible.
Usually a Mobile HotSpot may be borrowed for three weeks and renewed three additional times if no one is waiting for it. However, this is a special project we are undertaking and these HotSpots will be available for loan until the end of the school year.
The Library has the capability and right to deactivate a Wi-Fi HotSpot if it is not eventually returned.
The Mobile HotSpot can provide Wi‐Fi Internet access for up to 5 devices.
Connecting to the Mobile HotSpot is dependent on T-Mobile's LTE coverage.
Mobile HotSpot kit includes: HotSpot Unit, USB cable, AC power adapter, Instructions and Library Internet Use and Policy. All users who borrow a HotSpot agree to abide by the HCPL Internet Policy and Use.
Do not return the HotSpot via Book Drops, the Kit is to be returned to one of 11 Library Branches throughout the county at a Drive Through Window where applicable, Front Door Pick Up Stations where applicable or inside the building at the Customer Service Desk when customers are allowed back into the building.
*Funded by the 2020 Harford County Cares Act