Superhero Action Figure Kits are here!
Check out a Kit and let the adventures begin!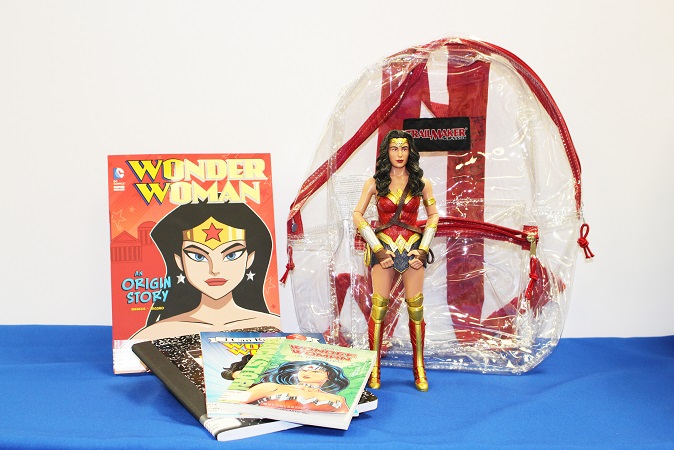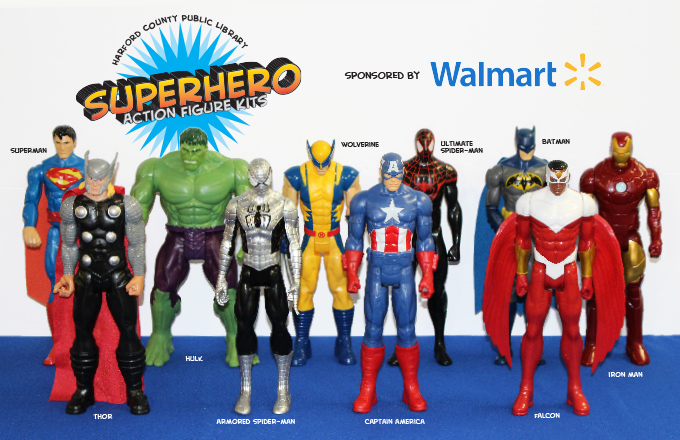 Each kit contains a 12 inch superhero figure -- you can choose from Batman, Captain America, Falcon, Hulk, Iron Man, Superman, Thor, Wolverine, Armored Spider-Man and Ultimate Spider-Man! – books featuring the superhero, and a journal to record a story about your adventures together.

View the list of Superheroes in the Catalog
Superhero Action Figure Kits Lending Program Facts:
Kits can be checked out for 21 days
Kits can be checked out using an adult library card
Two Kits per card.
Kits can be requested and are renewable.
Kits can be checked out from, and returned to, any library branch in Harford County.
There is a $2.00 a day late fee.