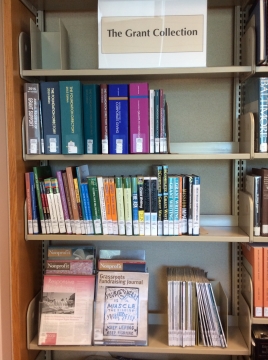 Nonprofit organizations and other grant seekers searching for information on fundraising, nonprofit management, grant seeking and grant writing and related subjects have access to the Harford Grant County Public Library Grant Collection which is a Funding Information Network partner of the Foundation Center.

Located in the Maryland Room of the Bel Air Library, the Grant Collection consists of a comprehensive print collection and dedicated computers to access these comprehensive resources. The collection includes the following resources: The Foundation Directory Online, which profiles more than 100,000 U.S. grant makers; Foundation Grants to Individuals Online; and Philanthropy In/Sight. Directories and proposal writing books are also available as part of this collection. For more information, please see a staff member at the Bel Air Library.

Lynda.com—a premier online learning resource offering more than 4,000 courses covering technical skills, creative techniques, business strategies, and more—is now available FREE with your library card.



Try searching under Business Capital