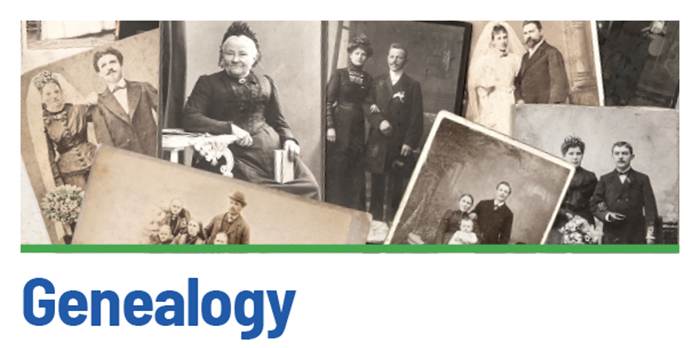 Gale Genealogy Connect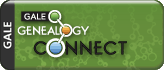 Designed specifically to empower researchers to enrich their histories and reveal the stories behind their family trees, Gale Genealogy Connect instructs users in proper research methods, helping you organize and define goals to build the best possible family tree. Gale Genealogy Connect, an ideal complement to fact/people-based genealogy sources, features a wide range of comprehensive references and is powered by authoritative information from Genealogical.com – the parent company of Genealogical Publishing and Clearfield Company, leading publishers of works on genealogy and family history. These unique references – available for the first time in a fully searchable format online 24/7 – cover such topics as genealogy best practices; research methods and sources; immigration; colonial and revolutionary ancestry; and much more.

The library offers the following collections:

Gale Genealogy Connect: Essentials — Essential books show you how to define goals and conduct research using census records and immigration records.

Gale Genealogy Connect: Colonial & Revolutionary — Colonial and Revolutionary titles fill in details prior to the first census of 1790. They focus on early settlements, soldiers, courthouse records, bible records and westward migrations.

Gale Genealogy Connect: Immigration — This collection makes vast records accessible, identifying immigrants of every background: The original Pennsylvania German immigrants, the Huguenots of New York and South Carolina, and Irish immigrants, fleeing the Great Famine.